Top-Rated Plumbing Repair In Chelsea MI
Associated Plumbing & Sewer Service, Inc. - The Leading Plumbing Repair In Chelsea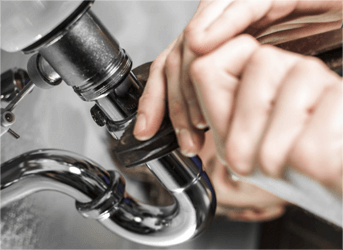 We are a family-owned and operated plumbing contracting firm, licensed by the State of Michigan (Master Plumber #81-10253). Our experienced and friendly technicians are insured, trained and ready to assist with your plumbing repairs, installations, drain cleaning services and more!
Our fully-equipped technicians are ready to tackle your plumbing repairs. We can handle everything from a broken faucet to repiping your entire home or business!
We can also help you solve:
Shower Faucet Repairs
Ceiling/Wall Leaks
Ice-Maker Water Lines
Leaking Water Pipes
Outside Hose Faucets
Running Toilets
Leaking Shutoff Valves
Leaking Faucets
Low Water Pressure
Water Heater Repairs
Loose/Rocking Toilets
Sewer & Drain Cleaning Services
We employ some of the most experienced and knowledgeable drain cleaning specialists in Chelsea MI. Our technicians utilize equipment that solves most drain obstructions and preventative maintenance situations, including:
Floor Drain Backups
Slow Lavatory Sinks
Roof Stack Vents
Storm Drains & Basins
Jammed Disposals
Sewer Gas Odors
Overflowing Urinals
Building Sewer Lines
Clogged Toilets
Tub/Shower Lines
Condensate Lines
Kitchen Sink Lines
Fixture Replacements
We can diagnose and install fixtures you have already purchased. Call us today for any of the following installations:
Toilets & Urinals
Kitchen Sinks
Sump Pumps
Drinking Fountains
Laundry Tubs
Garbage Disposals
Lavatory Faucets
12V Back-Ups
Insta-Hot Water
Kitchen Faucets
Tubs & Showers
Water Heaters
Remodeling Services
We provide rough or finished plumbing installations kitchen or bathroom remodeling projects around Chelsea MI. Our licensed plumbers and conscientious customer support specialists have experience working with architects, contractors, inspectors, and homeowners within an array of projects.
Plumbing is complicated -- no-matter whether it's cleanings, advanced inspections, and or preventative maintenance. Professional plumbing repair makes the difference between a clean, efficient house and a house with risks and higher bills. Associated Plumbing & Sewer Service, Inc. professionals are trained to work on homes of all sizes and plumbing configurations.
Our steps to helping you and your family typically include:
Investigation & Diagnosis - We first inspect the source of the problem, determined the issue, then develop a solutions. This ensures that we know what to do before getting to work.
Replacement & Upgrades - In addition to repairing pipes, drains, and sump pumps, we also install them. This is normal for new homes and businesses, or if your plumbing system is too heavily damaged or old. Even if your plumbing system is working, we are happy to install new parts, perform preventative maintenance, or make your pipes more efficient.
Associated Plumbing & Sewer Service, Inc. is committed to quality plumbing work and customer service. We guarantee that we will be respectful of your time, hygienic, and care for your home or business. If you are unsatisfied with our conduct or quality of work, then we will refund the cost of your projects.
Same Day Plumbing Repair Services In Chelsea
Plumbing issues can't wait. Along with compromising the hygiene and functionality of your home, plumbing problems compound over time, eventually leading to costly damage. No matter the nature of your emergency, we will handle the situation quickly.
We guarantee that our equipment and/ or fixtures we have installed in your home will perform as promised. We also guarantee that all materials used are up to the code and specifications for your plumbing repair
Proper plumbing care requires quick, decisive action. For more information on installing, repairing, and maintaining your pipes, contact Associated Plumbing & Sewer Service, Inc. today.